SÃO CARLOS, BRAZIL, JANUARY 31 - FEBRUARY 2, 2022
Scientific Committee:
José M. Arrieta (Universidad Complutense de Madrid/Spain)
Tomás Caraballo (Universidad de Sevilla/Spain)
Alexandre Nolasco de Carvalho (USP/Brazil)
Djairo Guedes de Figueiredo (UNICAMP/Brazil)
John Mallet-Paret (Brown University/USA)
Yingfei Yi (University of Alberta/Canada and JLU/China)
Sessions:
Conservation Laws and Transport Equations
Elliptic Equations
Fluid Dynamics
Free Boundaries Problems and Related Topics
Harmonic Analysis and Related Topics
Integral and Functional Differential Equations
Linear Equations
Multiscale Dynamics
Nonlinear Dynamical Systems
Description:
To cope with the uncertainties of this pandemic, all lectures of the ICMC Summer Meeting on Differential Equations - 2022 Chapter will be transmitted online and lectures will be by invitation only. We foresee that all future editions of this meeting will have a strong online component, nonetheless, we hope that we can soon gather together again, here in São Carlos, for a live and vibrating scientific exchange. The organizing committee.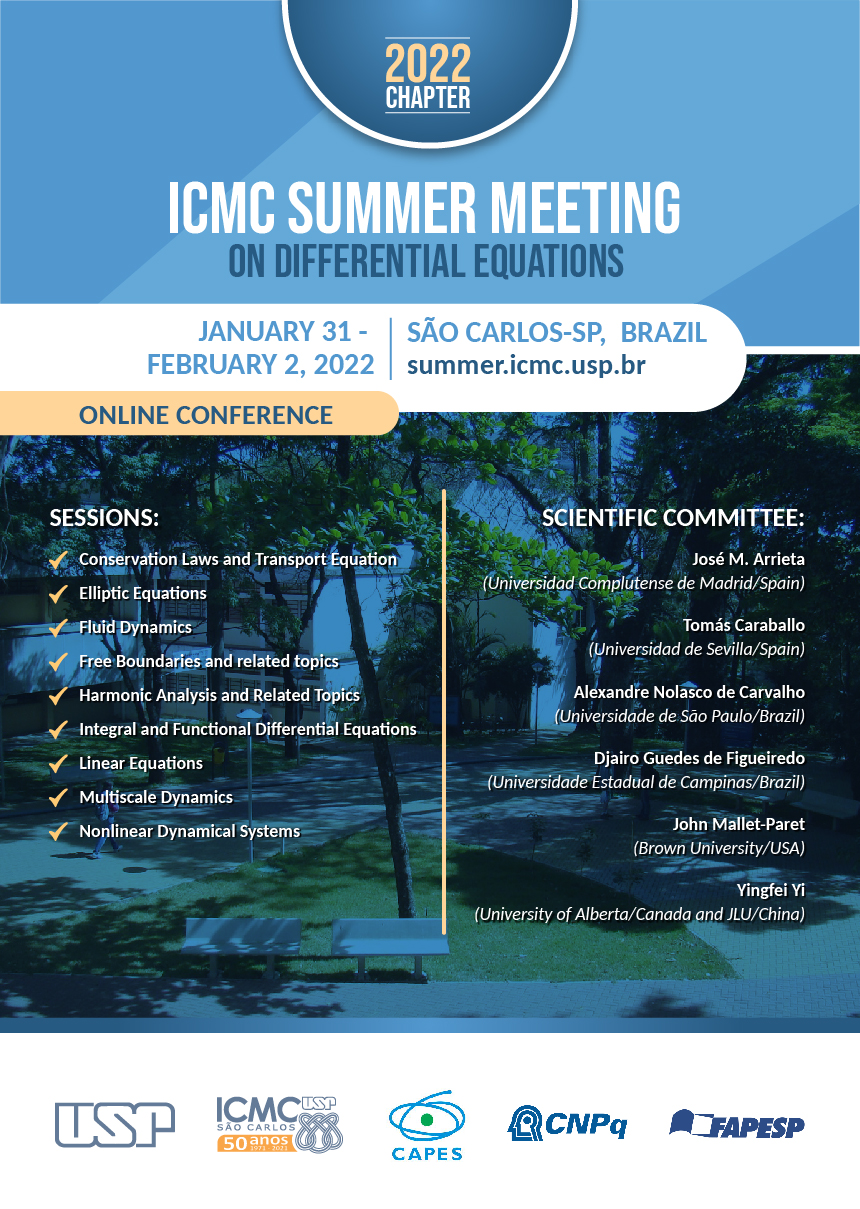 Click to download the POSTER